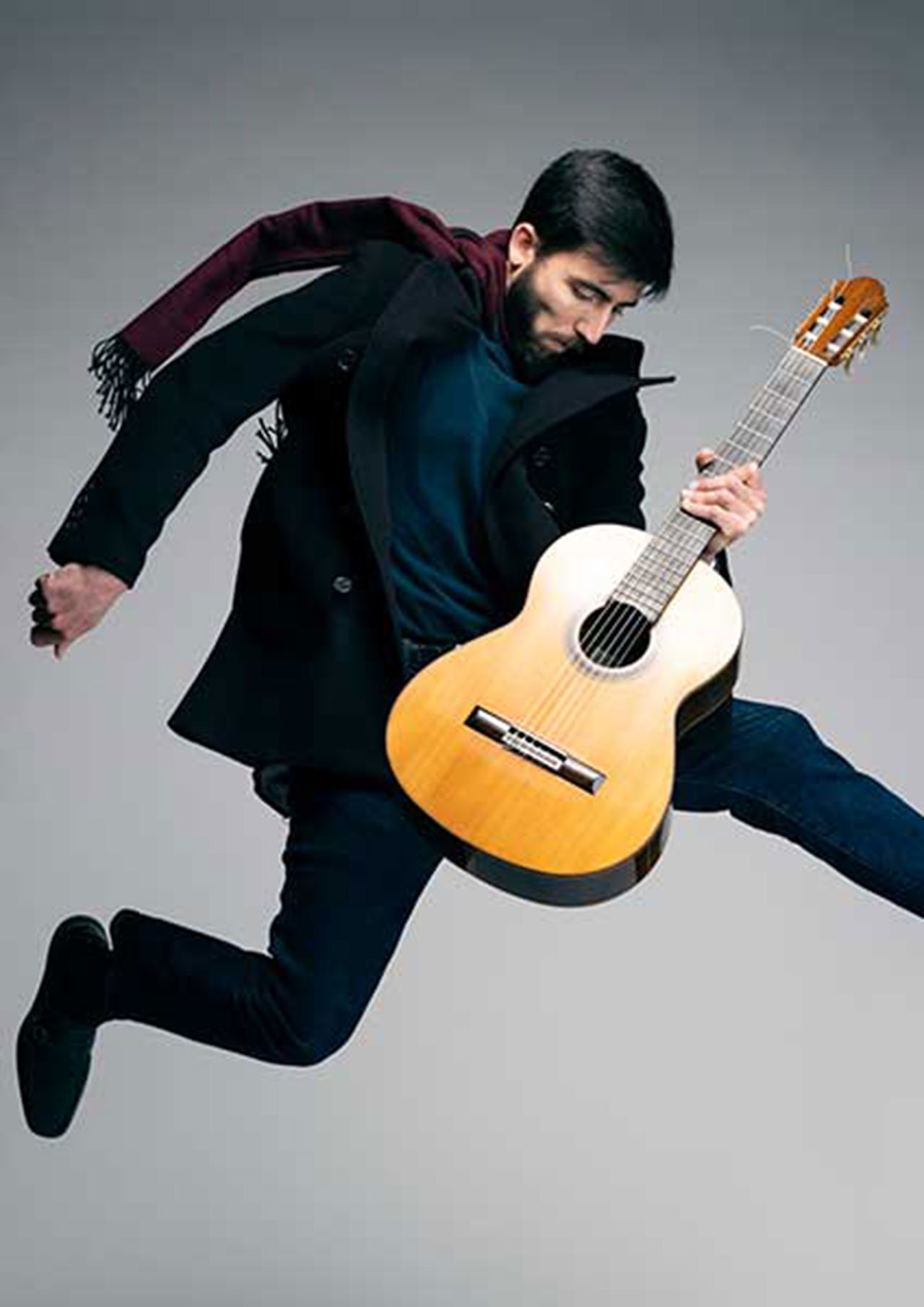 B.M. University of Wisconsin – Milwaukee, Guitar Performance
M.M. Indiana University, Guitar Performance
P.D. Indiana University, Guitar Performance
Louis Cucunato is a classical guitarist, arranger, and composer from Milwaukee, Wisconsin. He studied piano at the age of 6 and switched to the guitar around 13. He studied classical guitar with Elina Chekan in the University of Wisconsin Milwaukee Pre – College program and was a teaching assistant at the UW – Milwaukee Suzuki Pre – College Workshop in 2009. He received his B.F.A. from UW – Milwaukee in Classical Guitar Performance cum laude under the guidance of Rene Izquierdo. At the age of 18, he won second place in The Society of American Musicians Guitar Senior Division Competiton.
He is a local teacher and performer and has even performed previously in the St. John's Cathedral Concert Series in the summer '13 with his sister (violin). He has played in master classes for some of the most internationally – renowned guitarists and musicians which include Benjamin Verdery, Marcin Dylla, Lorenzo Micheli, William Kanengiser, Deniz Azabagic, Carlos Rafael Rivera (composer), and Jakob Lind- berg (lute).
He has recently received his Master's Degree and Performer Diploma from Indiana University, Jacobs School of Music, having studied under the maestro Ernesto Bitetti. During his time at IU, he taught elective guitar as an Associate Instructor for three years and played with the Jacobs Guitar Ensemble. In 2017, Louis composed a piece for 12 guitars that were debuted by the Indiana University Guitar Ensemble titled "Homage to Enrique Granados," and this past year (2018), he composed a piece for two guitars which was played for a doctorate student's recital at Indiana University; both of these premieres can be seen on his YouTube channel – theponchoninja. Recently in March, Louis' piece for solo guitar: "Arabesque," was chosen as a semi-finalist for the first annual Leo Brouwer International Solo Guitar Composition Competition in Buffalo, New York as part of the "Brouwer in Buffalo" Guitar Festival. He currently is back in Milwaukee, teaching guitar and performing locally.
Louis has kept the piano in his fingers and teaches it to this day, despite the piano not being a main instrument. You can also contact him to ask for more specifics as well (IE what "levels" of piano he teaches).
Contact Louis about lessons today!