Protect Your Piano
Your piano is made primarily of wood, felt, wool, and metal. Fluctuations in humidity can impact all these elements. In the same way, a door sticks on a humid day, or hair gets frizzy, humidity fluctuations impact the components of your piano.
The Piano Life Saver piano humidity control system helps keep pianos in tune and from damage caused by climate and environmental effects.
The System keeps piano humidity levels consistent by activating the de-humidifier during highly humid conditions, and when the environment gets too dry, the humidifier replaces moisture inside the piano.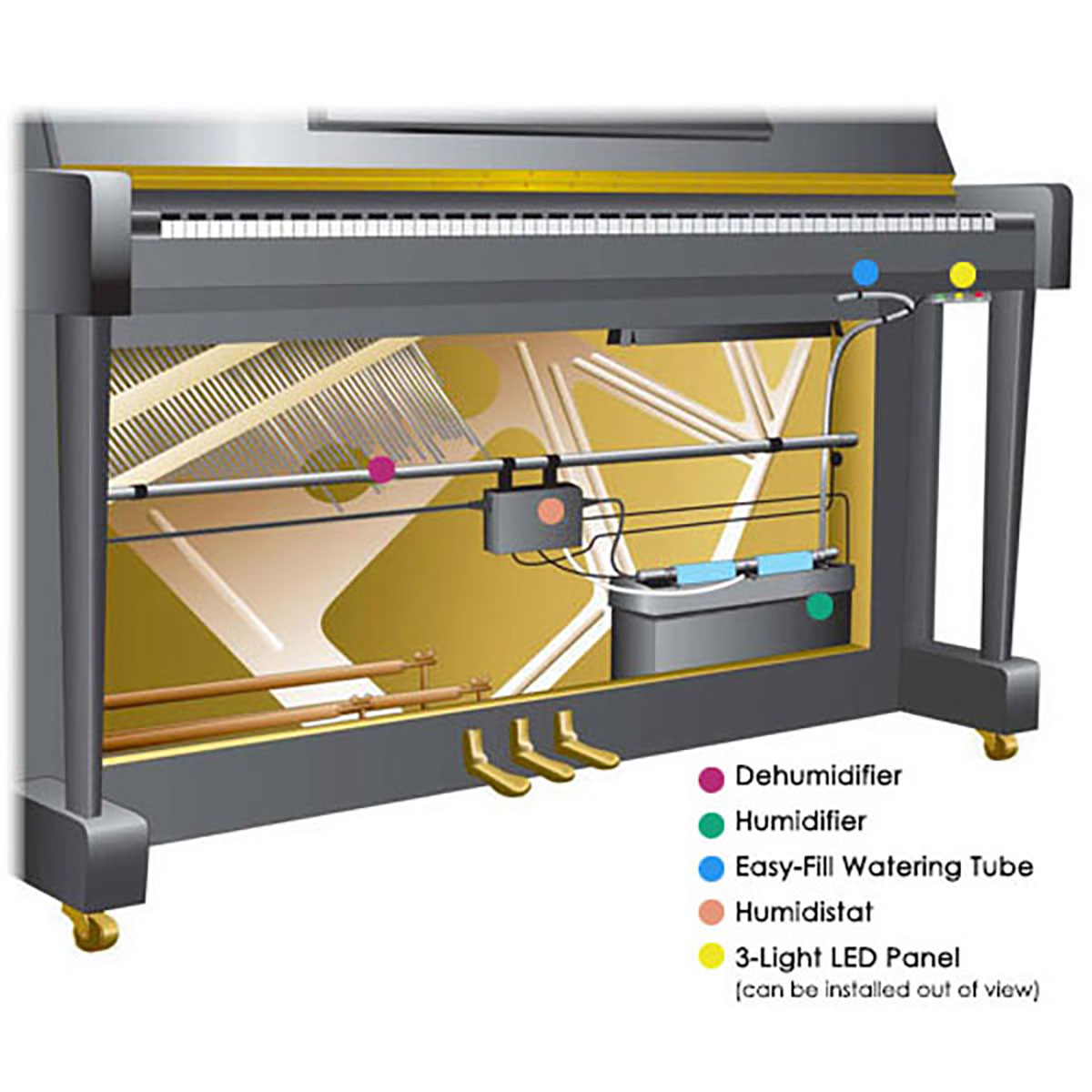 Our piano techs, Dave and Tom, are Piano Life Saver Certified Installers and Field Experts.
The benefits of having a properly installed system include protection from harsh environmental changes, enhanced tuning stability throughout the seasons, and a longer piano life span.
Visit the Piano Life Saver website
Contact us for a quote including parts and labor on a tailored humidity control system for your piano.