Recital Space Rental
Picture Your Perfect Event in Our Recital Hall
Are your looking for an intimate venue to hold your music recital that has an available performance-grade piano? If so, look no further.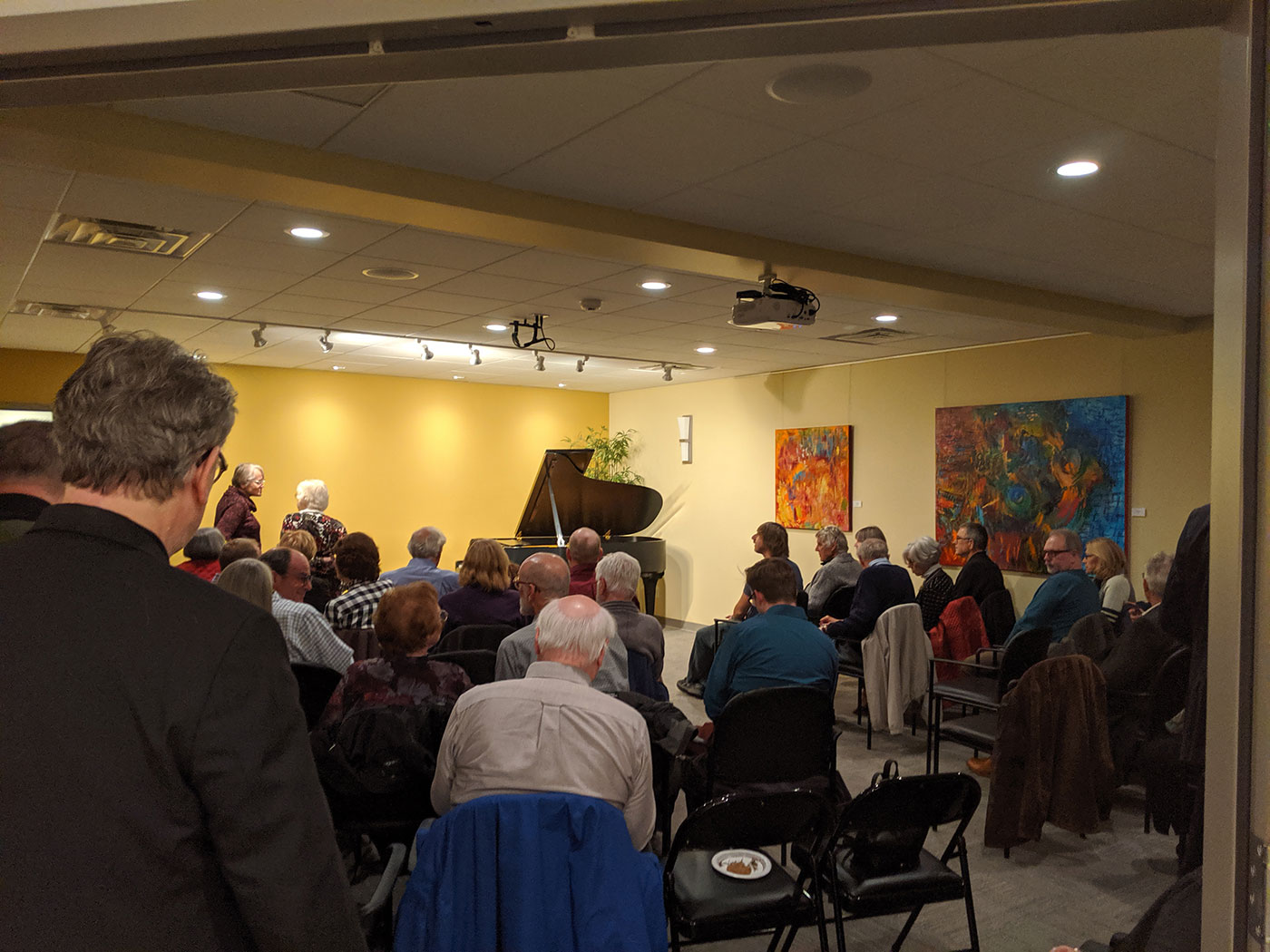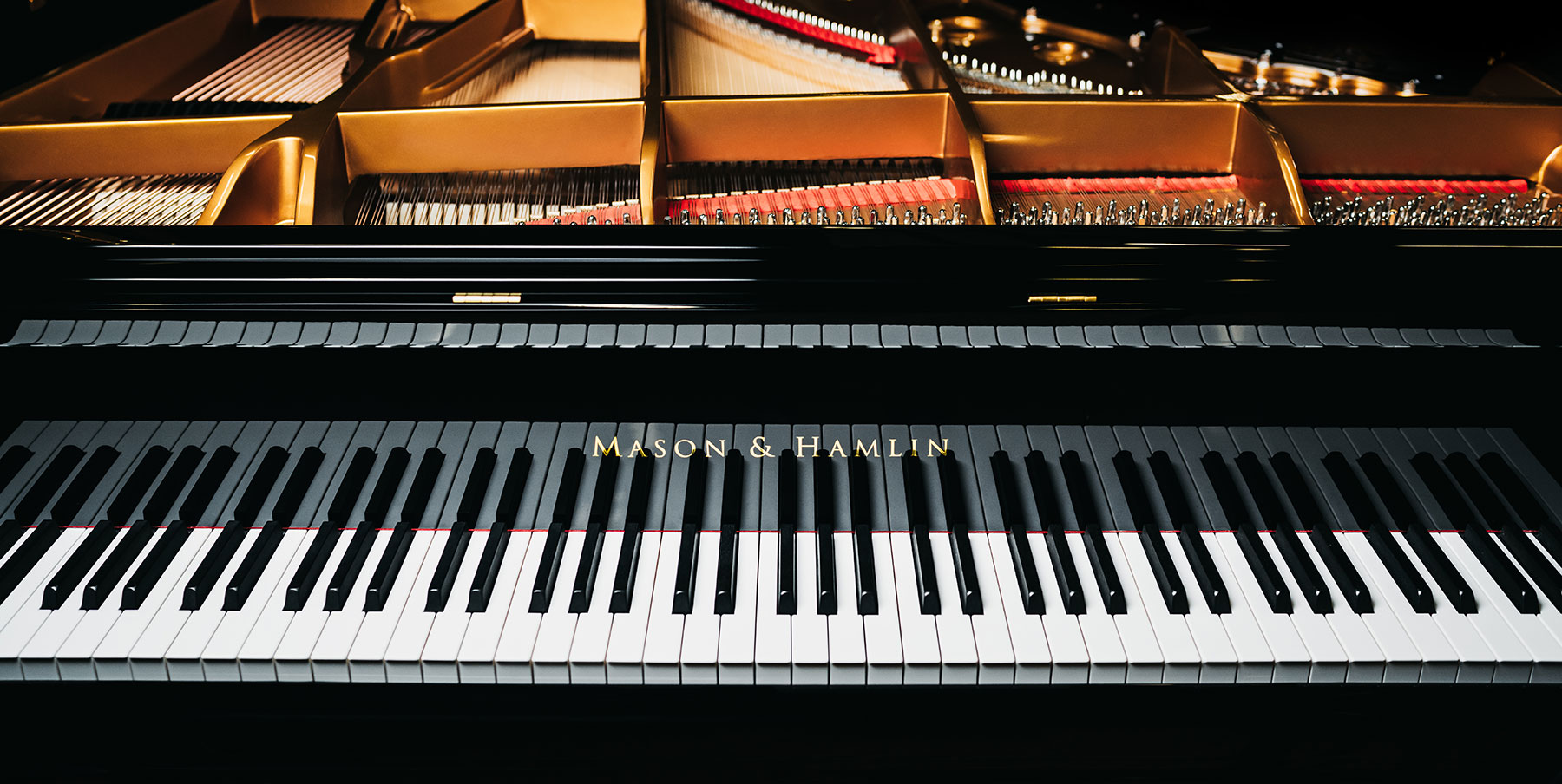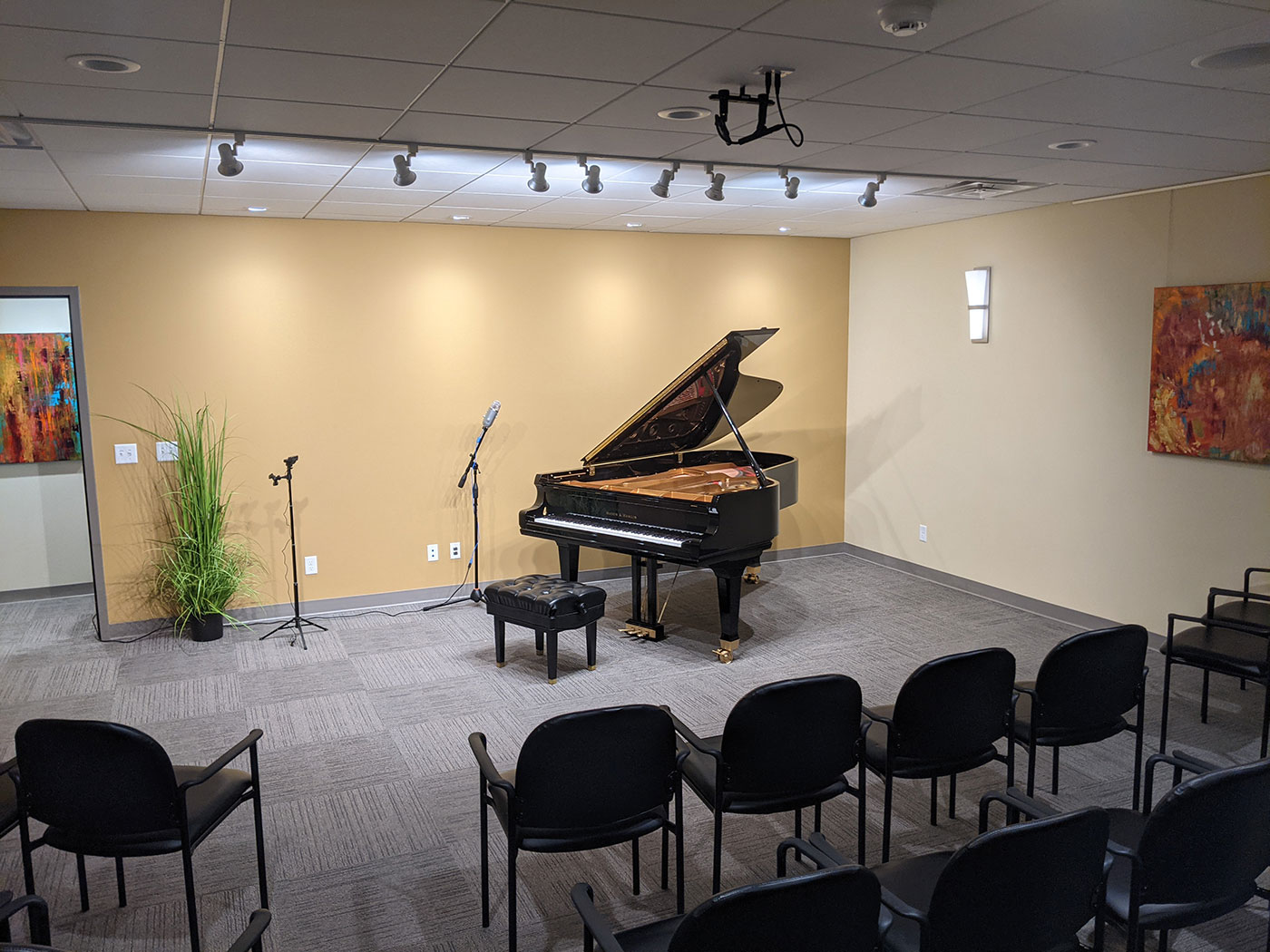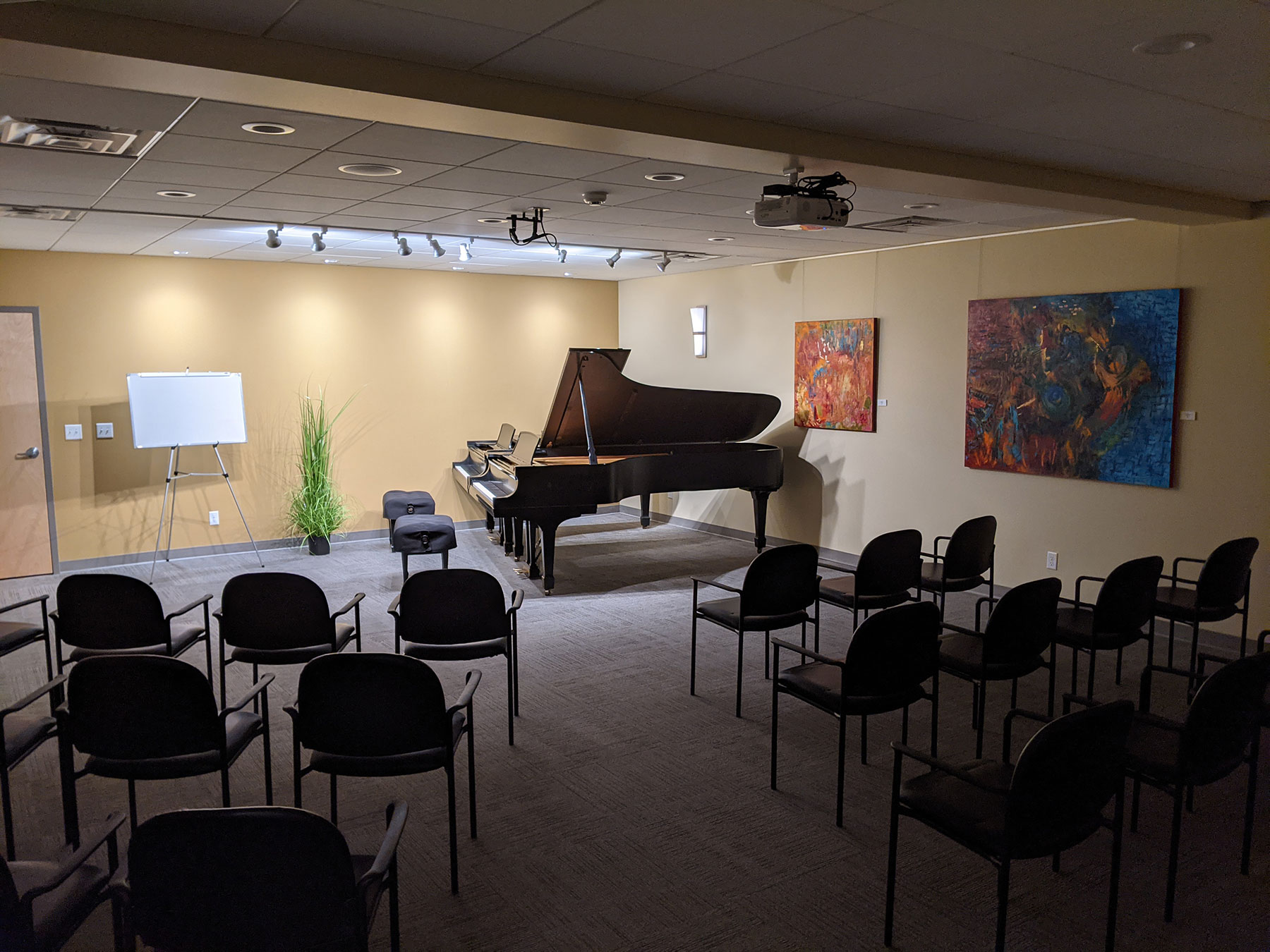 Our Recital Hall is designed with acoustics in mind, ensuring that every note played resonates beautifully throughout the space. You'll be able to hear the full range of the piano, from the delicate high notes to the rich, deep bass tones.
Our space is also equipped with state-of-the-art media equipment. So if you want to live stream or use video-conferencing, that is a breeze w/ our fast cabled, or wifi network. 
After the recital, you can gather in our green room for refreshments and camaraderie, exchange thoughts and ideas about the performance, and perhaps even make some new friends.
Common uses of our Recital Hall include recitals, recording raw audition tapes, business & community group meetings, master classes, chamber music rehearsals/concerts, and Disklavier TV and movie watching.
Visit our store today and picture your event in our Recital Hall. We look forward to hosting your special event.
The Recital Hall features:
Concert Grand Piano w/ artist bench
Audio Recording Capabilities
Blazing-fast Business-class Internet
Wireless Lavalier Microphones
Approximately $100 an hour
Get a Quote
Please fill out the form below and we will provide you with a quote. Usually within 24 hours. You can also call us directly at 262-202-8250 during regular business hours.