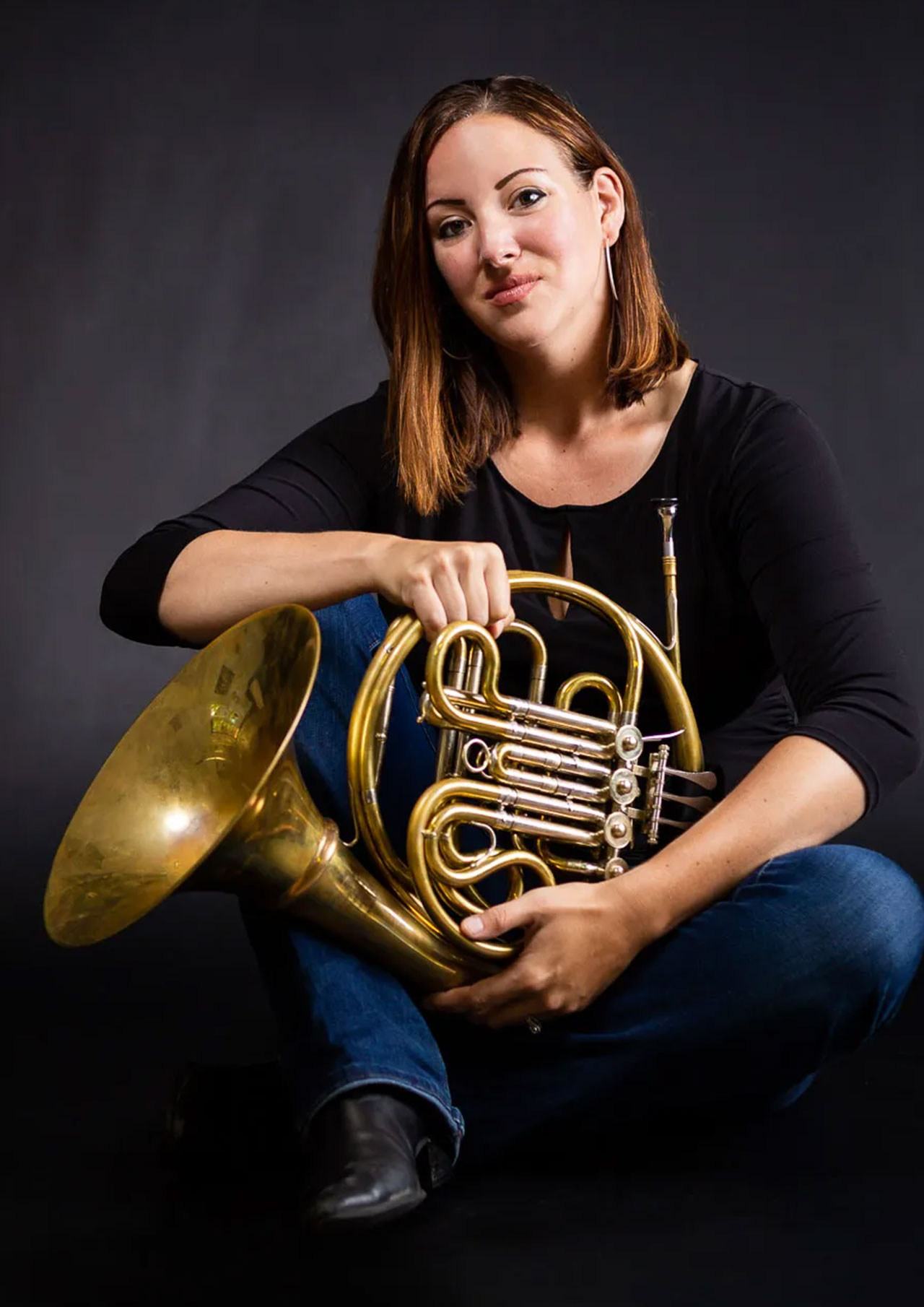 Allison studied music (horn) and new media/journalism at Valparaiso University ('05), where she also continued piano and vocal training. In 2011 she graduated from Concordia University in Wisconsin with a Master of Church Music degree, emphasis in choral conducting.
Allison instructs on piano and plays piano for weddings, funerals and other special events on a freelance basis. She has been a choral accompanist, service music leader and soloist. As a vocalist she has done comparable things; generally freelance wedding and funeral solo work. She has sung with The Milwaukee Choristers and Vox Antiqua early music ensemble.
Allison teaches French horn and currently plays horn with Avec le Bois Woodwind Quintet and The Firefly Brass Duo; she's performed with the Sheboygan Symphony Orchestra, Menomonee Falls Symphony Orchestra, Milwaukee Summer Philharmonia and Concord Chamber Orchestra.
Allison has directed a number of groups, ranging from traditional choirs to handbells to wind ensembles – adult, high school, middle school and children's ages.
Contact Allison about lessons today!