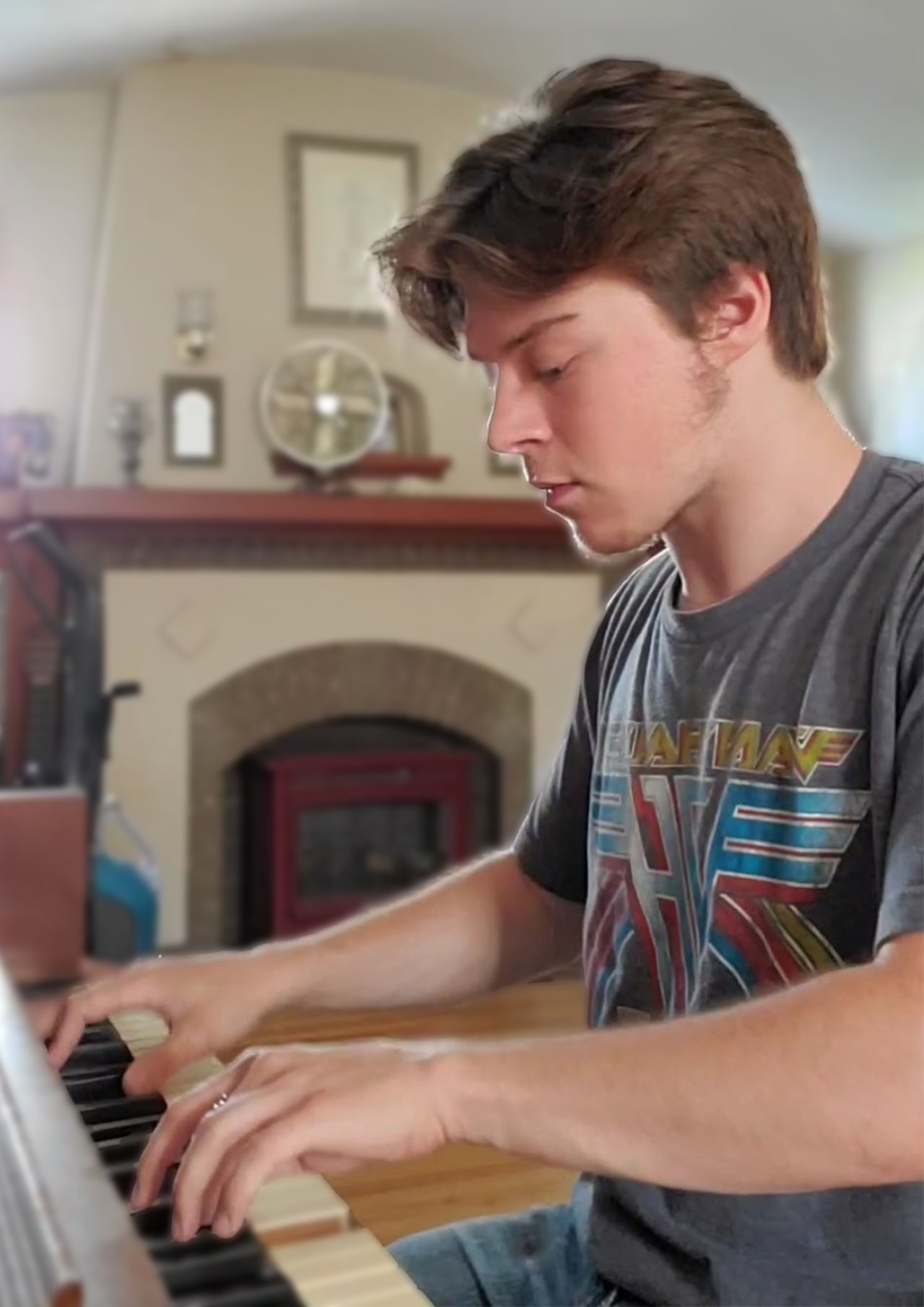 Noah Bayer, a prodigious talent in the world of music, embarked on his musical journey at the tender age of five when he first started playing the piano. His early years were shaped by the tutelage of esteemed educators Margaret Otwell and Lou Cucunato, both affiliated with the distinguished Peck School of the Arts at the University of Wisconsin-Milwaukee. Studying under their guidance from the ages of seven and fourteen respectively, Noah honed his skills and developed a profound understanding of music.
At just eight years old, Noah showcased his burgeoning talent as a composer by entering the Young Composer's Competition. His exceptional abilities were recognized on the regional stage, where he emerged victorious not once, but twice – an impressive feat that hinted at the musical career to come.
Today, Noah is a versatile multi-instrumentalist, lending his talents to the Ridge Community Church where he plays the piano, bass, and guitar. In addition, he is a key contributor to the vibrant music scene in Milwaukee, performing as a keyboardist in several touring bands based in the city.
Noah's teaching style is as unique as his musicianship. He seamlessly incorporates music theory, ear training, and improvisation into his pedagogy, providing his students with a holistic understanding of music. This integrated approach not only equips his students with the necessary skills but also fosters a deep appreciation for the art form.
Contact Noah about lessons today!