Why Are These Piano Keys Brown On The Sides?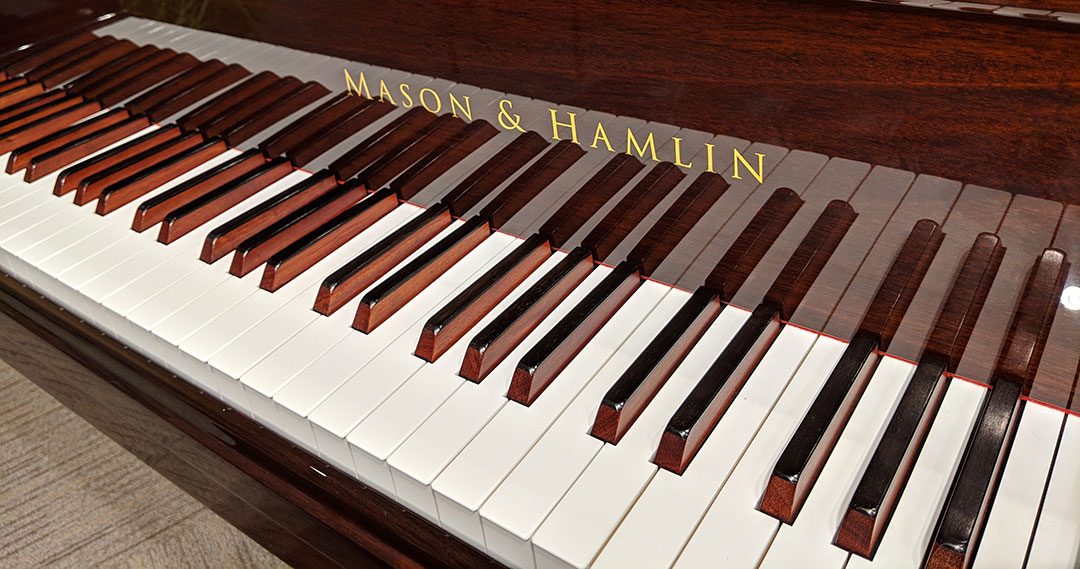 Padauk, a pleasant surprise!
While uncrating a special-ordered Polished Mahogany Mason & Hamlin Grand for a client, our eyes were drawn to the sharp keys that were not totally black in color as is customary. Mike Collins from the M&H piano factory located near Boston described the sharp key material as Padauk with no finish applied and topped w/ ebony.
Dave's curiosity was peeked and wanting to know more about this awesome eye-catching wood. Here's what he found starting with examples of where this wood has been chosen to be used.
King Solomon chose the stalwart padauk for the pillars of his temple. French Kings Louis XV and Louis XVI, 17th Century, had their royal woodworkers craft kingly cups and chalices out of Padauk. In the 18th Century, convicts sent to British penal colonies in the Andaman islands off Burma labored to supply the padauk sought by world craftsmen, including the famed Pullman Company of Chicago. They imported much of this exotically beautiful and durable "Andaman" padauk to panel railroad passenger cars in the 1850s.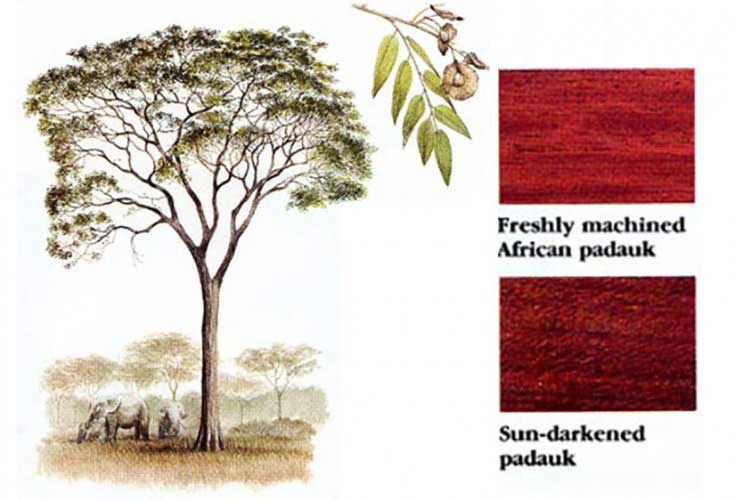 Most padauk trees look like elms, with large, spreading crowns reaching a height of 120′. Averaging 7′ in girth, their trunks have smooth, yellow-tinted bark and often have no branches for the first 65'. The trees bear distinctive, round, inedible fruit banded by a flat wing that gives them a flying saucer-like appearance. With age and exposure to sunlight, it has a tendency to darken and turn into a deep maroon.
Padauk wood is as heavy, but stronger than oak which makes it a first-class furniture and cabinet wood, and is known for fine turnings, carvings, and used in various musical instruments. Because it has a high resistance to abrasion coupled with strength and beauty, the use of this wood in the application of the sharp keys is truly amazing.
---